Sunday, April 24, 2022
REACT NATIVE Developer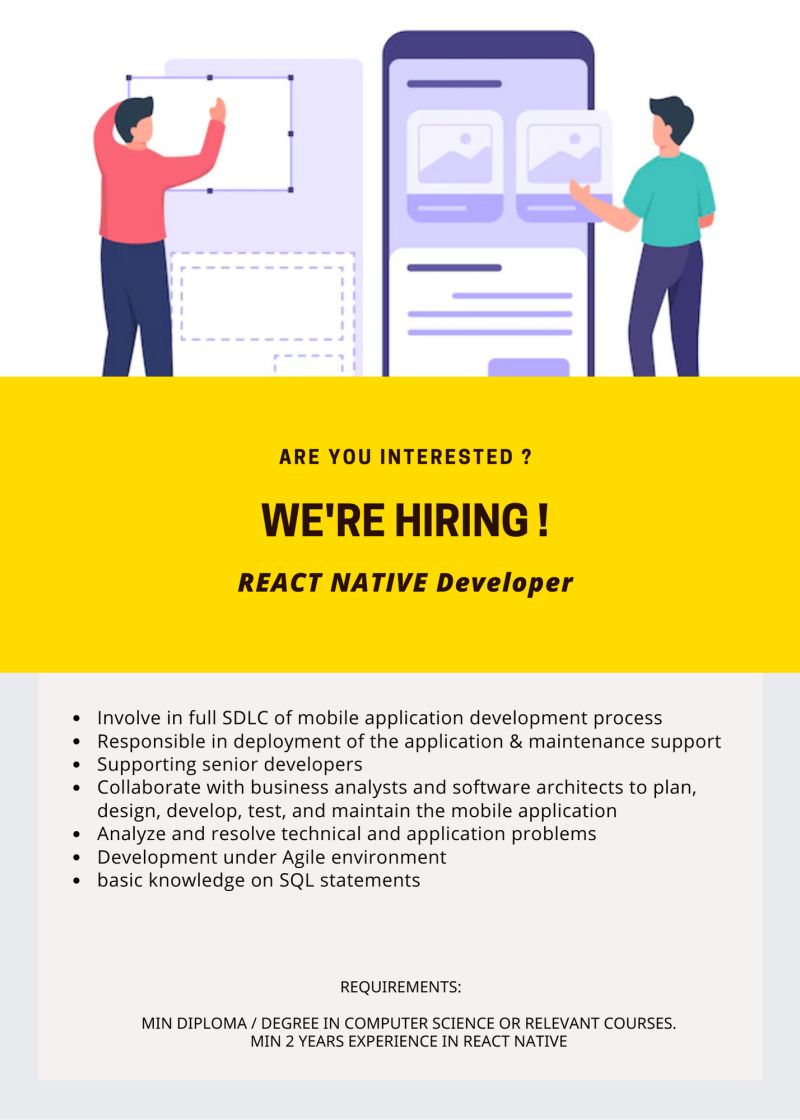 WE'RE HIRING!!!!!
Be part of our team!
Send your resume to hr@mycarasia.com
Source: Zainiyah @ MyCar Malaysia
 Dear Connections, Love & Laugh Group is looking for: 1. Head, Corporate Branding 2. Senior Executive, Operation & Sales 3. Senior E...
Assunta Hospital Vacancy - Management Trainee • Requirement : • Posses a Degree In Human Resource / Psychology / Business Admin / Management...

 Dear all, Vance Bioenergy Sdn Bhd is currently hiring for the following positions: 1. HR Executive 2. HR Assistant Candidate must be willin...